METROPOLIS DENTAL GROUP
ABOUT US
Metropolis Dental Group
Conveniently Located in
Metropolis at Metrotown

Mall in Burnaby
Find us next to Walmart at Metropolis at Metrotown! Our goal as a Burnaby Dentist is to provide you and your family with the dental care you deserve.
We strive to provide and deliver to our patients the treatment choices that meet their needs with the convenience of our mall hours and free parking. Come visit us today!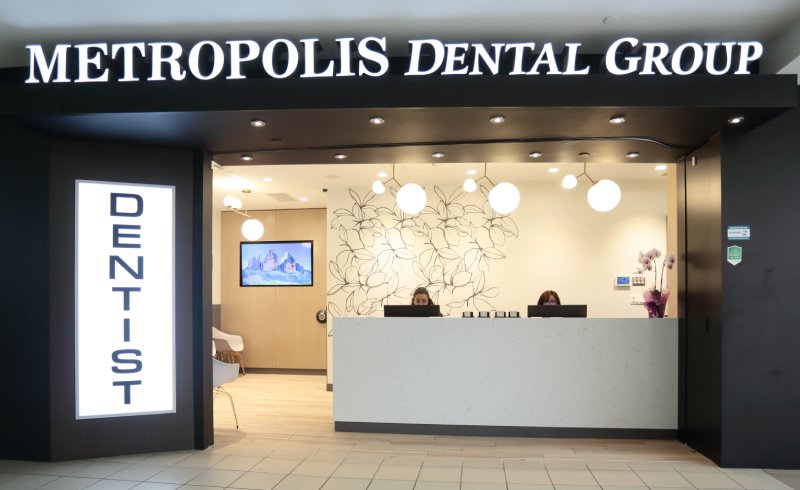 Accepting New Patients
BURNABY DENTIST WITH FOCUSED CaRE

Convenient Location
Find us next to Walmart at Metropolis at Metrotown.

WIDE RANGE OF SERVICES
We offer services in general, restorative, cosmetic and sedation dentistry.

Open All Days
We are open and accept patients every day of the week.
Our Team
Meet Our Friendly Doctors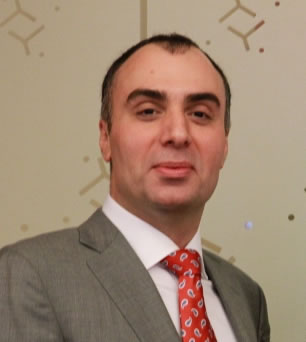 Dr. Payam Deljoui
General Dentist
Dr. Payam Deljoui has been providing high-quality dentistry to his appreciative and loyal patients for over 13 years. After graduating from dental school and building his own dental practice in Iran, Dr. Deljoui decided to move to Canada. In 2007, he was rewarded his Doctor of Dental Medicine (DMD) degree from UBC and immediately opened his dental practice in Burnaby, BC.
Dr. Deljoui loves dentistry and spends a lot of time educating his patients on the modern solutions that are available to them. Because of his dedication and thorough work, many new patients come to Metropolis Dental Group because their friends or family have praised Dr. Deljoui's patient care and expert dental work. Dr. Deljoui also teaches as an instructor at UBC on a part-time basis for 4th-year dental students. He was awarded the Doctor of Dental Medicine Faculty of Dentistry Teaching Award from UBC in 2021. Dr. Deljoui is celebrated for being extremely passionate about dentistry and praised for his many contributions to the UBC Faculty of Dentistry.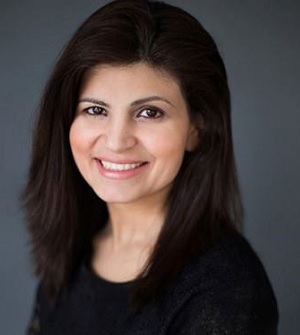 Dr. Tayyaba Bajwa
General Dentist
Dr. Tayyaba Bajwa graduated from the New York University College of Dentistry. For over ten years, she has been in practice, the vast majority of that time in Greater Vancouver. She is an active member of the Canadian Dental Association and British Columbia Dental Association.
Dr. Bajwa has experience in all aspects of general dentistry, and her primary goal is to give her patients high-quality, comprehensive dental care. Patient comfort and satisfaction have always been her number one priority.
Dr. Bajwa's passion outside the dental clinic is spending time with her two beautiful children, Jannah and Yusuf.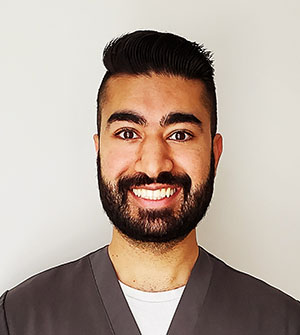 Dr. Baljeet Panasar
General Dentist
Dr. Panasar grew up in Delta and has graduated with his Doctor of Dental Medicine degree (DMD) from the University of British Columbia. He is passionate about providing dental treatments that achieve long term solutions while being mindful of his patients' overall health and well-being.
Dr. Panasar is known to be an excellent communicator and strives to exceed his patients' expectations. Complementing his devotion to the practice of dentistry, Dr. Panasar is a proud member of both the Canadian Dental Association and the British Columbia Dental Association.
In his spare time, Dr. Panasar enjoys spending time with his family and playing soccer and basketball. Playing sports has shaped Dr. Panasar's work ethic as he is a team player offering great leadership and is more than comfortable working under pressure when necessary.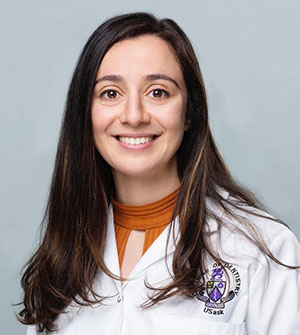 Dr. Rabeb Jaziri
General Dentist
Dr. Rabeb Jaziri was born in Tunisia, graduated from the Faculty of Dental Medicine of Monastir and the University of Saskatchewan for international dentists with double DMDs, Doctor of Medicine in Dentistry. She followed her husband and moved to Canada in 2017.
Dr. Rabeb Jaziri is dedicated, enthusiastic and passionate about dentistry. Her passion for helping people and making changes in their lives has led her to join Deerwater. She saw an outstanding opportunity to practice state to art dentistry that considers Oral Health a keystone in the overall health and well-being of people.
She is eager to join our team and help patients to look good, feel good, be healthy and pain-free with complete health dentistry. In her free time, Dr. Rabeb Jaziri enjoys reading, swimming and hiking. She also enjoys travelling and meeting people from different cultures.
Modern dental technology has made dentistry easier, faster, and more comfortable than ever before. We invest in the latest technology to ensure our patients get a great experience and thorough cleanings and examinations. To learn more about the technology we use, visit our dental offices for an appointment or call to speak with our dental team.
Digital Dental X-Rays
Digital dental x-rays are used to create detailed images of the structures of your mouth, including your teeth and the tooth roots. X-rays allow your dental team to see what is happening below and between the teeth. This way, we can detect issues that we can't see from a visual inspection of your teeth and mouth.
Digital dental x-rays are extremely fast and don't require time for development, which keeps your visit shorter. We can often diagnose and monitor potential issues using x-rays, and they are an essential tool we use for every comprehensive oral examination.
When your dentist or dental hygienist takes x-rays, they will provide you with a protective lead shield that prevents radiation from reaching your internal organs. Dental x-rays use very small amounts of radiation to create detailed images, but please let our dentists know if you are pregnant or have any concerns before we begin.